Hare Quarter Horses is the Home of

2008 Palomino Stallion
Sire: WR This Cats Smart
Dam: Haidas Little Shorty

1998 Bay Stallion
Sire: Bob Acre Doc
Dam: Gay Hickory Rio

2009 Palomino Stallion
Sire: WR This Cats Smart
Dam: Haidas Little Shorty
Breeding Fee: $1000
Frozen Semen Only
Click here for information
Breeding Fee: $500
Fresh Cooled or
Frozen Semen
Click here for information
Breeding Fee: $1000
Fresh Cooled or
Frozen Semen


Click here for information
CONGRATULATIONS GOLD FROM HOME & Jon Burgess
2015 Lucas Oil NCHA Super Stakes Classic CHAMPIONS


Hare Quarter Horses is located in Lipan, Texas!
We love our horses, and want you to love yours too.
Our mission is to offer quality, Lifetime Horses™, to all.
QUALITY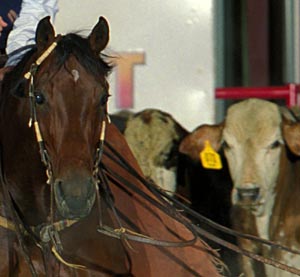 Hare Quarter Horses is devoted to breeding cutting horses with exceptional athleticism, intelligence, temperament, and conformation. Beginning with a "black type" lineup of broodmares that have displayed these traits, Hare Quarter Horses has added performing and personable sires to produce offspring that should be both versatile and competitive.
LIFETIME HORSES™
Breeding fewer, high quality foals has been the focus of Hare Quarter Horses for a decade now. Foals are raised with personal attention, and quality care, but are raised as they are … horses! Much care is taken in fostering the progress of the young horses and in finding the right homes where they, and their talents, will be appreciated and nurtured. These horses are bred to be horses that you want to keep for a lifetime.
FOR ALL
Hare Quarter Horses has some select prospects in training, and also truly enjoys marketing fine young Lifetime Horses™ to fellow horse enthusiasts of all disciplines. Visits, phone calls, and e-mails are welcome always.